Background
Since the late 1980s, there has been a growing concern among forward-thinking organizations about the lack of work/life balance.  And with good reason!  A work/life imbalance leads to decreased productivity and increased stress, absenteeism and employee turnover.  Research shows that work/life balance benefits not only employees but also a company's bottom line.
For Employees
In a Human Resources study about this issue, Courtney Pratt, the then CEO of Toronto Hydro, is quoted, "This (facilitating work/life balance) is not corporate social work. It's a business imperative."  Another study, in the Journal of Organizational Excellence, considered solutions to the issue of work/life imbalance and found that a concierge service saves a client an average of two hours of work per requested task.  The study looked at one particular company where a corporate concierge service contributed to a remarkable 55% reduction in employee turnover over a four-year period, paying for itself in avoided human resource costs.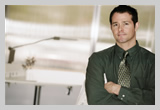 For The Company
Frequently organizations need to manage special projects that don't necessarily fall under anyone's specific portfolio. Designing and delivering special events such as the annual picnic or holiday celebration, an employees retirement bash, or lunch for the annual board meeting. From finding the venue to clean up, Concierge By Request can be there. Locating just the right employee or client appreciation gift, planning and executing a flawless, internal departmental move or assisting an employee relocation – Concierge By Request can be there.
How Do I Find Out More?
Contact Concierge By Request to schedule an initial consultation, free of charge.  We will explore your organization's needs and discuss what level of service you require.  To ensure you have full control of costs incurred, the discussion will include setting — for example — limits on the level of employee access to our services, or the shared financial participation on the part of the organization and the employee. Services can be delivered in both French and English.